WHAT IS BSI ?
Brain Science International (BSI) is a world leader in EEG, QEEG and functional QEEG (fQEEG) analysis (brain mapping). BSI provides EEG interpretation, analysis and consultation and neurofeedback recommendations, processing several hundred EEG/QEEG records for clinics throughout the world each month.
What do we do?
BSI does not merely provide huge tables of statistical data and maps, which are now easily available from classical analysis packages dating back to the 1970s. Instead, BSI provides in-depth analyses, including comparison to normative databases, ERP interpretation and Low Resolution Electromagnetic Tomography (LORETA). We understand the data, based on modern reference norms collected on current amplifiers with superior design characteristics.
We provide clinicians an understanding of EEG/ERP associated with various neurological conditions and how they relate to brain performance and behaviors. In simpler terms, we explain to the professional what the brain's activity means to their client in terms of every day function and behavior. We also suggest and discuss the various ways neuroscience offers to improve and optimize brain function. This deep comprehension is needed to provide the referring treatment team a complete understanding of the client's EEG and ERP data, clinical presentation, and the best treatment options available.
Advanced Technology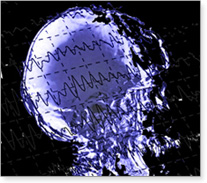 Brain Science International represents a technologically modern and sophisticated manner to access the world's best experts in EEG/qEEG and EP/ERP analysis. Our techniques allow the clinical practitioner to fully understand brain function through precise interpretations by our referring professionals. The latest neuromodulation approaches can be recommended and discussed by our professional staff who are familiar with the most current neuroscience tools and their various applications. When it comes to EEG analysis and feature extraction, you might easily feel overwhelmed by the huge list of pre-processing steps you have to accomplish in order to get from raw signals to results. In fact, designing smart EEG paradigms is an art – analyzing EEG data is a skill. It certainly requires a certain level of expertise and experience, particularly when it comes to signal processing, artifact detection, attenuation or feature extraction.

Experts in the Field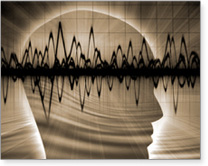 Our International professional team of experts interpret EEG/qEEG. and EP/ERP for a wide variety of applications. Expertise covers everything from identifying the pathophysiology of an atypical clinical case to forensic/legal representation.

We then discuss our findings with referring professionals to ensure a greater understanding of the implications for medication selection. We specialize in prediction of effective treatment interventions using the phenotype approach first identified in our seminal paper in this area. (Johnston, Gunkelman and Lunt, Clinical Electroencephalography, 2005).
eeg and qeeg reports
---
HIPAA Compliant
Brain Science International provides a secure (HIPAA-compliant) EEG/qEEG/ERP reporting service via the portal on this site.
---